Part 5: Discussion Question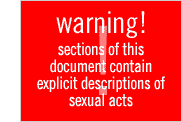 The following real case is adapted from the PBS "American Porn" website. (See http://www.pbs.org/wgbh/pages/frontline/shows/porn/ for more information on this and other porn related issues).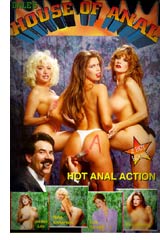 In a New Orleans suburb, Jefferson Parish and "Major Video" stores were accused of violating the state's obscenity law for renting three sexually explicit tapes:
"Dale's House of Anal"
"Back Door Club"
"Indecent Obsessions"
The trial took place in June 2001. If found guilty, Major Video would face a $2,500 fine per store and would be banned from stocking these three tapes. Adult movies made up 10 percent of Major Video's inventory and 25 percent of its monthly movie rentals.
What the Jurors Saw
It was a six-person jury: four men and two women. Five of the jurors said they previously had seen at least one adult film. The jurors spent five hours watching the three videos, which by all accounts leave nothing to the imagination. For example, in "Dale's House of Anal" (roughly 120 minutes long), nearly 90 minutes of it depict sexual acts. There are five "vignettes": one scene involving one man and one woman; three scenes involving two men and one woman; and one scene involving one man and two women. Each of the five vignettes has:
Extreme close-ups of male-female vaginal and anal penetration, some lasting several minutes in duration.

A "money shot," mostly involving a man (or men) ejaculating into the woman's mouth.

Close-ups of a woman performing oral sex on a man.
In addition, "Dale's House of Anal" shows:
Oral sex between two women.

Men performing oral sex on women.

"Double penetration": In two of the vignettes, the women have simultaneous anal and vaginal sex. In one of those instances, a woman is performing anal sex on another woman using a strap-on penis while a man penetrates the woman vaginally.

Multiple uses of "dildos," including one instance of double-penetration, where a man penetrates a woman vaginally while another penetrates anally with a dildo.
Imagine you were a juror having seen the evidence described above and knowing the law as derived from Miller v. California in which the court held criminal obscenity/pornography required:
An average person using contemporary community standards would find it to appeal to an " arousing and unwholesome " interest in sex. And it must depict or describe sexual conduct in an offensive way. And it must lack serious literary, artistic, political, or scientific value.
Discussion Question
Post your verdict, then go to the Discussion Board. Be sure to answer the following questions:
Why did you answer as you did?
If this video had been downloaded from the Internet rather than rented in a store, would your verdict change?
Is there a community standard on the Internet ? If so, what is it?